Vermicompost Grows Healthy Flowers and Shrubs Gardeners Love
Worm Castings for Beginner Gardeners to Professional Landscapers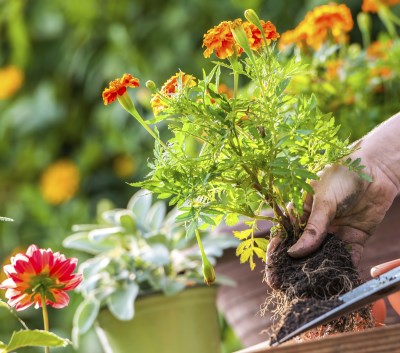 Organic worm castings from Dirt Dynasty have been providing stunning results to gardeners and professional landscapers all across America.
Flower gardeners prefer worm castings because they are rich in vital nutrients. You don't have to use much to get superb results, either. If you are after healthier plants and longer lasting blooms, give vermicompost a try.
Worm castings are also far superior to commercially produced NPK fertilizers, because vermicast fertilizer contains natural plant growth hormones and beneficial microbial organisms, which help flowering plants resist disease. Worm castings also have an oily coating, courtesy of their digestion process, which enables a time release of nutrients and helps the soil retain moisture.
Treat your flowers and shrubs to our 100% organic fertilizer and you'll be treated to the most spectacular blooms you've ever seen.
How to Use Vermicompost in Your Flower Garden
A 25% ratio of Dirt Dynasty worm castings added to potting soil, dirt or compost is an economical way to dramatically improve any garden. Spread an inch-thick layer of the mixture around flowers and shrubs. With regular watering, you'll soon have thicker, healthier-looking shrubs and larger, longer lasting blooms.
If you live in an area where the growing season is short or begins later in the spring, you'll probably want to use Dirt Dynasty worm castings for potting. The 25% mix works wonders as a potting soil. If your plants are already potted, putting just a tablespoon onto the dirt will provide a 6" potted plant enough nutrients for more than two months.
Worm castings not only help flowers grow quicker and healthier, it also makes them less susceptible to "transplant shock" when planted outside. So, remember to put a handful of our nutrient-rich worm castings at the bottom of the hole when you replant.
Buy worm castings from Dirt Dynasty today for top-quality organic gardening fertilizer.