The Scoop on Worm Poop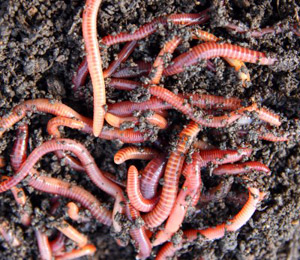 Worm castings are quite popular among experienced gardeners. This blog will keep you current on the latest stories, helpful how-to tips and, and anything interesting or fun.
Vermiculture may not be skyrocketing to the top of America's consciousness, but worm farming is actually a rapidly growing agri-business. Small farmers, gardeners and landscapers all acknowledge the near-miraculous nutritional value of worm casting fertilizer. Plants grow faster and healthier – with deeper roots and greener leaves. Vegetables and fruits taste better and have more nutritional value. Overall, the world is a better place thanks to worm doo-doo.
Dirt Dynasty Makes Wisconsin Headlines!

Who Knew Getting Dirty Would Make You Famous?

Dirt Dynasty was recently given a write-up in the West Bend Daily News. Check out the article below, or open the printable version here: WestBendDailyNews-DirtDyn.pdf. We're kidding about being famous though. Reality is, Dirt Dynasty fights on behalf of farmers and gardeners who run small businesses just like ours. Check out the article for a more in-depth look at who we are.<…

Read Diary Entry

7 Ways to Keep Plants Healthy in Winter

Best Tips for Winter Houseplant Care

Like bears, houseplants tend to become dormant in the winter. They need less water, less fertilizer, and less all-around care if their conditions are right and you follow a few basic rules to keep them happy. Who says you can't do any Read Diary Entry