Is Our Worm Dirt the Best in Wisconsin?
Back to Diaries
Local Worms on Local Terms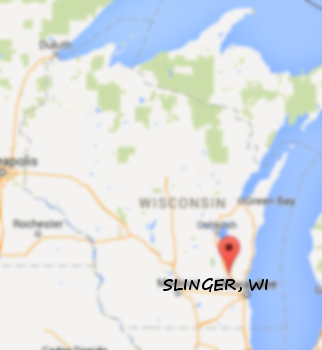 The best way to stimulate, maintain, and grow a local economy is to build up a business from the ground it stands on. Working for local folks to maintain a healthy, beneficial relationship and supplying your neighbors with high-quality product means everybody wins and ensures a lasting future for your business.
Kris & Hardy Sawall learned how to run their business on their grandfather's Eastern Wisconsin farm. As young lads learning from their Opa, they dug their hands into the dirt and kept them there. Local education, local labor, local growth.
Working on Some Night (Crawler) Moves
Dirt Dynasty provides the best soil in Wisconsin following a simple business method, tried and true by many previous generations: invest in the ground you stand on, using the finest methods and most pure elements. The Sawall Brothers know that the best way to make their high-quality product work not only for the commercial farmer, but also for the backyard gardener is simply to make the best fertilizer that works for everyone. Keeping the prices low and the quality high through hard-work and careful care of their Wisconsin worms (african night crawlers to be exact) comes as organically to them as the castings they sell. Often, the simplest answer is the most efficient.
Being a Dirt Farmer Ain't So Bad…
The Sawall Brothers have grown their business so that they are now able to ship their high-quality, chemical-free dirt all over the world, providing more productive agricultural endeavors world-wide. Most importantly though, they make it convenient for Wisconsin locals to access the good stuff.
If shipping isn't convenient for you, feel free to come pick up the right amount nearby. If you live in the Milwaukee area, there is a Slinger pick-up location. Do you live closer to Madison? Head over to Marshall to score your share. Dirt Dynasty is also currently working with garden centers in the Greater Milwaukee area, building relationships to make their fine fertilizer even more accessible. Ask your local nursery if they carry Dirt Dynasty's 100% organic worm castings fertilizer. At the end of the day, we're only after three things: happy worms, happy plants, and happy people.
Back to Diaries