Prices for Ordering Worm Castings in Bulk
100% Organic NPK Fertilizer by the Wasteload!
Special Reduced Rate Exclusively on Farm Direct Orders:
Bulk: $500/1 ton super sack. This is equivalent to roughly 1.5 yards. Remember, worm castings are a soil additive; you only need 1 part castings to 2 parts soil. Using only worm castings would be costly to an unnecessary extent, kind of like living off of energy drinks).
Smaller Bulk Order: $300 half ton super sack
CALL FOR MORE INFO! Have you called yet? (414) 531-1718 is the magic number. We'll answer and provide you with detailed bulk rates, directions (just in case you don't have a smartphone with Google Maps - hey, we're farmers too), or some basic to advanced farming questions on how best to use chemical-free fertilizer.
Bulk Worm Castings Orders by the Ton (Call for Local Pickup)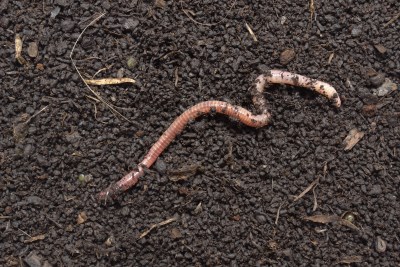 Dirt Dynasty's million+ worms produce high-quality, organic worm castings fertilizer in massive quantities. We have customers who love it so much they buy it by the ton. Small farms, orchards, organic farmers, home farmers, and hemp/marijuana farmers are all increasingly discovering the wonders of worm castings. We are happy to oblige when supplies are available.
No matter how much worm castings you need, Dirty Dynasty will get it to you. Various shipping options are available, depending on the amount ordered and how soon you need it.
We promise quick shipping on Nature's finest, chemical-free fertilizer – pure, organic worm castings.
If you are considering a large purchase, contact Kris to learn more about shipping options. We do not provide shipping quotes anymore, as it really depends on your location, the shipping company you go through, and how much you are getting.
Bulk Worm Castings Pickup Location in Wisconsin
*PLEASE CALL AHEAD WHEN PICKING UP LOCALLY: (414) 531-1718
***Look for the dirt dynasty sign at the end of the driveway past the hill. You can't miss us and if you do, there are spots to turn around and back track to us. Don't be alarmed if you are confused, it's at our house.
Milwaukee Area

Hours of Operation:

Dirt Dynasty

410 W. Washington Street

Slinger, WI 53086

Mon-Fri: 10am-6pm*


Sat: 9 a.m. –4 pm*

Sun: By Appointment*

*we live where we work so hours are flexible we appreciate phone calls so we know to expect you. We could be out with family, running errands, cooking/eating dinner, etc.
Ask Your Local Retailer About Dirt Dynasty
Would you like to purchase Dirt Dynasty's 100% natural worm castings directly from your local garden center? Sure, the drive to Slinger is pleasant enough, but we're currently working with several local retailers in the Greater Milwaukee area to keep bags of our fertilizer directly on their shelves. Sad truth is, majority of locations don't even sell worm castings. If you inquire to your favorite nursery about Dirt Dynasty worm castings and mention the radio ads, there's a good chance they'll reply, "Sure, I'm about to order some!" Pretty soon the whole gardening world will break out into song and dance (we're partial to Walking on Sunshine).