Dirt Dynasty Makes Wisconsin Headlines!
Back to Diaries
Who Knew Getting Dirty Would Make You Famous?
Dirt Dynasty was recently given a write-up in the West Bend Daily News. Check out the article below, or open the printable version here: WestBendDailyNews-DirtDyn.pdf. We're kidding about being famous though. Reality is, Dirt Dynasty fights on behalf of farmers and gardeners who run small businesses just like ours. Check out the article for a more in-depth look at who we are.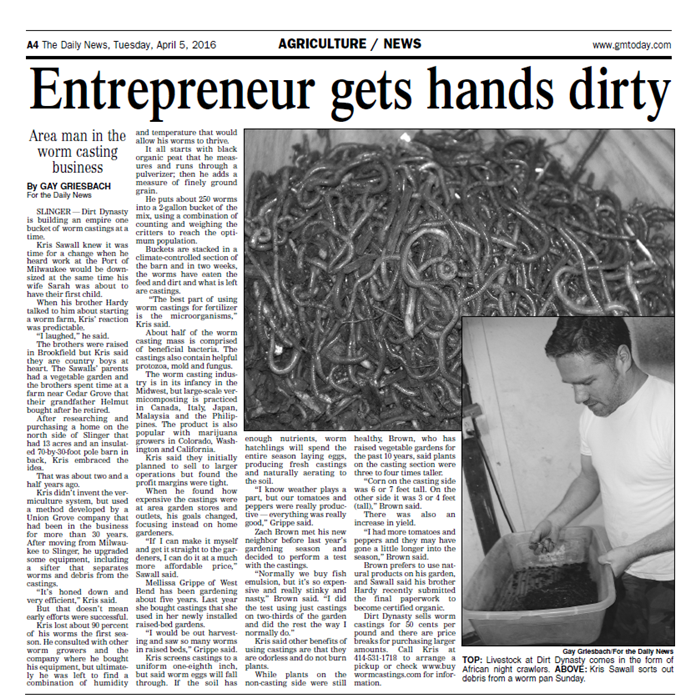 Like supporting the little guy? Contact Dirt Dynasty today to order some of our 100% organic worm castings.
Back to Diaries